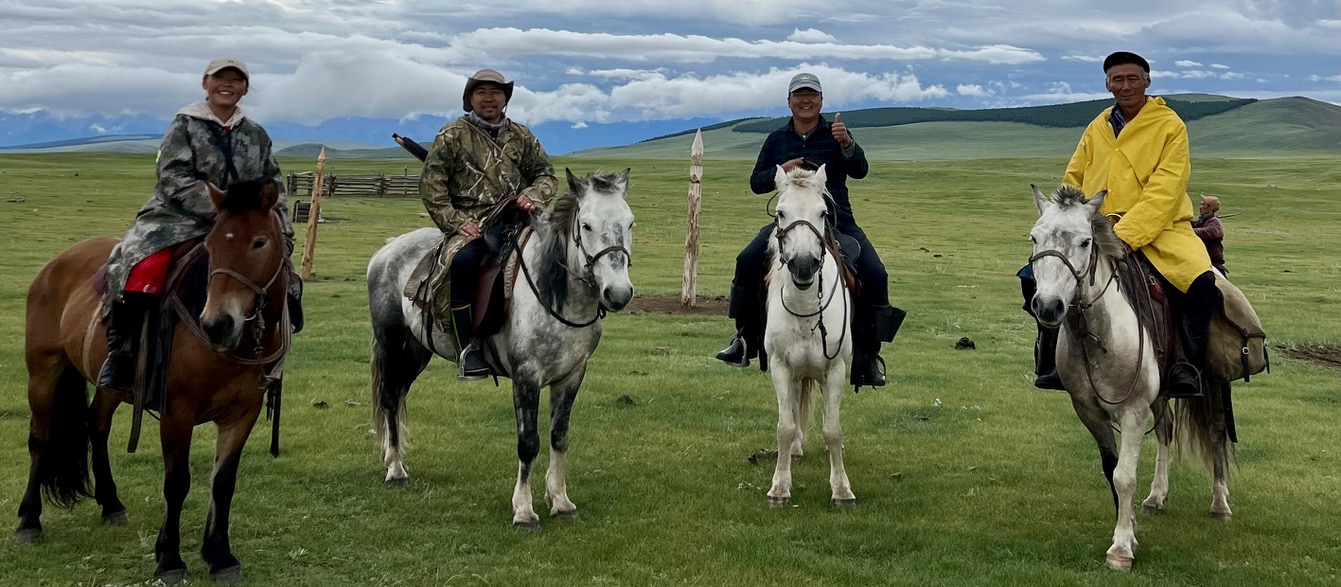 mission Mongolia

Mongolia is a
land-locked country
on the central Asian steppe; estimated population 3,255,000. Only 1.3% Mongolians identify as Christian, most of them live in or near the cities of Ulaanbaatar or Darhan. Another 2.5% practice various forms of shamanism. 41% of Mongolians have no religious affiliation.

Munkhjargal "Munkhu" Tuvshin (third from left) is our man in Mongolia.

God the Holy Spirit has called him to the Reindeer people in the beautiful, mountainous northern part of that country. The Reindeer people live in a way that might pass as the set of some Hollywood Western. But, this is northern Mongolia, 2023.




This is where God has led Munkhjargal. Few of these good people have heard the story of Jesus. Munkhjargal is taking the Gospel to them—as a friend, in the love of Christ.


He writes, "Reindeer people are the hardest area for the Gospel. I love to spend time with them, inviting them to know Christ. These people are deeply engaged in shamanism, drawing people from throughout Mongolia. We pray for and rely upon guidance from the Holy Spirit."


mission Mongolia
photo gallery